Thermage skin tightening is an effective anti-ageing solution for your skin. You'll look younger without the overly drastic results or extended downtime of other surgical options.
With Thermage, you'll get:
A single treatment with real results
A non-invasive process with little to no downtime
A targeted, effective treatment that can address signs of ageing on various areas of the body
Thermage skin tightening on eyes
Over time, your skin's collagen and elastin levels will decrease. This results in your skin losing its elasticity and creates wrinkles and loose, sagging skin.
This becomes most noticeable around the eyes, where skin is delicate and thin. As it loses elasticity over time, it will droop and wrinkle, leading to heavy "hoods" and a more aged and tired appearance. Thermage skin tightening can target these areas to rectify these situations.
Thermage treatment on the face and body
Laughing, smiling, and moving your eyebrows can emphasise the visible signs of ageing. With exposure to factors like sun damage,your smooth and sleek look of youth is lost. Thermage treatments can help bring definition back to your features, especially in the jawline, lips and neck.
Thermage treatment also helps with the elasticity and resilience of your skin in other areas of your body.
It is especially effective after major life events like childbirth. Thermage skin tightening can restore smooth feeling skin and help to achieve a youthful look again.
// COMPLIMENTARY CONSULTATIONS
Beauty tailored to you.
// SAFETY & TECHNOLOGY
Services provided by experienced team.
// BOOK NOW, WITH NO BOOKING FEE*
Free consultation, free booking service.
// 5 STARS REVIEWS
Your satisfaction is guaranteed with us.
Our beauty therapists are professionally trained and qualified, and have years of experience delivering amazing results.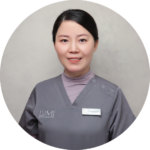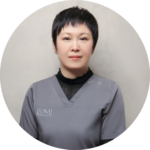 #Anti-Ageing Treatment Treatment
Ready to book an appointment?