Fat freezing
Do you have stubborn love handles that won't go away no matter how you healthy you eat or how much exercise you do? CoolShaping 2 is a scientifically proven, non-invasive fat freezing method. CoolShaping 2 can remove up to 25% of the treated fat layer in one treatment* (results vary). Its unique technology uses cooling to selectively target fat cells.
How does Coolshaping 2 work?
A special vacuum applicator is applied areas of the body and a controlled cooling technique lowers the temperature of the treatment area to -9ºC. 

Cooling energy treats the fat layer without damaging surrounding cells. 

Since fat cells cannot survive at this temperature, these fat cells crystallize and die, leaving the body naturally over a period of 12 weeks. 

The result is up to a 25% reduction in permanent fat cell death in the treated area.
Does fat freezing work?
Fat freezing has been shown in many studies to be an effective fat loss treatment. This treatment is a minimally invasive, non-surgical medical technique that helps remove excess fat cells under the skin. With Coolshaping, you will get long-term results and make those trouble spots a thing of the past.
// COMPLIMENTARY CONSULTATIONS
Beauty tailored to you.
// SAFETY & TECHNOLOGY
Services provided by experienced team.
// BOOK NOW, WITH NO BOOKING FEE*
Free consultation, free booking service.
// 5 STARS REVIEWS
Your satisfaction is guaranteed with us.
Our beauty therapists are professionally trained and qualified, and have years of experience delivering amazing results.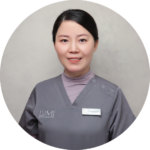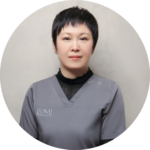 #Body Contouring Treatment
Ready to book an appointment?