High frequencies break down collagen fibers and stimulate the body's natural healing process. New, stronger collagen is produced, smoothing the skin and reducing the appearance of fine lines and wrinkles. In addition, new collagen fibers tighten loose and sagging skin, restoring its youthful beauty. Your skin will be rejuvenated and will look better than ever. 
The entire process is very relaxing, and although you might feel a deep heating sensation right from the start, most clients report little to no discomfort during treatment. The device also has cooling features for maximum comfort and safety. The treatment time varies depending on the size of the area, but it is usually about 20 to 60 minutes. 
For the best results, we generally recommend 4-12 Exilis Elite sessions. 
Give your skin a boost
Whether your problem area is just around your eyes or your entire face, you should consider facial contouring and skin tightening. This cutting-edge technology can lift, tighten, firm and even reverse the signs of ageing.  
Lumi Skin Clinic serves women and men in the Greater Sydney region and beyond. Schedule a consultation and get one step closer to the anti-aging results you want from Exilis.
// COMPLIMENTARY CONSULTATIONS
Beauty tailored to you.
// SAFETY & TECHNOLOGY
Services provided by experienced team.
// BOOK NOW, WITH NO BOOKING FEE*
Free consultation, free booking service.
// 5 STARS REVIEWS
Your satisfaction is guaranteed with us.
Our beauty therapists are professionally trained and qualified, and have years of experience delivering amazing results.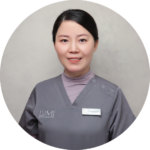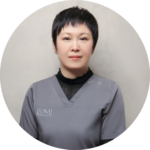 01
Eye Bag Removal
02
BTL EXILIS ULTRA 360
The BTL Exilis Ultra 360° is an upgrade from the BTL Exilis and is only device of its kind that simultaneously applies the two very popular energies: radiofrequency and ultrasound.
The unique EFC™ (Energy Flow Control) ensures the optimal level of power is delivered to the target tissue at all times with the energy being monitored and adjusted in real time.
READ MORE
#Eye Bag Removal Treatment
Ready to book an appointment?