Our skin's firmness and elasticity are supported by collagen and elastin fibers in the dermis layer of the skin. As we age, these fibers become weaker and their production slows down. Environmental factors, combined with the sunny Australian climate, cause fine lines and wrinkles to form and makes our skin lose its ability to heal like before.
4D HIFU has the ability to regenerate these fibers and restore firmness and strength to the skin. This is done by using high-intensity focused ultrasound energy to treat deep into the SMAS (superficial musculoaponeurotic system) layer – which is the surface layer of the muscle that gives structure to the face – all the way up to the epidermis of the skin. The results we achieve are similar to a facelift without the invasiveness of needles and surgery.
Treats multiple layers of skin
As an effective treatment option that targets and tightens both muscle and skin tissue, our micro-focused ultrasound 4D HIFU technology can provide some of the best results for skin tightening in Sydney.
Non-invasive
Skip needles and surgeries and get the results you need with a state-of-the-art process. Safe, convenient, and easy to incorporate into your busy life, this treatment is one of the most popular at our clinic. 
Better results
Our 4D HIFU process works at the cellular level to help regenerate your skin's healthy collagen and elastin fibers, making your skin look younger, firmer and more supple.
No down time
There is minimal or no recovery time after this procedure as it does not require surgery, anesthesia or extensive follow-up care. It is Ideal for those who are not interested in undergoing invasive surgery and is Sydney's best mini facelift option.
Treats multiple areas
This treatment is able to target a wide variety of the most common skin sagging areas like the jawline, neck, and arms. Your expert therapist will walk you through every step of the procedure to ensure you get the best results.
Great for both men & women
Looking good doesn't have to be a gendered experience. A safe and effective treatment option for both men and women, Ulfit HIFU is perfect for those who want to look and feel their best.
// COMPLIMENTARY CONSULTATIONS
Beauty tailored to you.
// SAFETY & TECHNOLOGY
Services provided by experienced team.
// BOOK NOW, WITH NO BOOKING FEE*
Free consultation, free booking service.
// 5 STARS REVIEWS
Your satisfaction is guaranteed with us.
Our beauty therapists are professionally trained and qualified, and have years of experience delivering amazing results.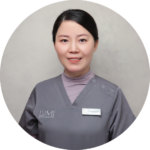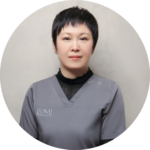 #Firming & Lifting Treatment
Ready to book an appointment?