What is Rosacea?
Rosacea and facial telangiectasia (ruptured blood vessels) occur when there are small red or purple blood vessels or redness around the cheeks, nose and chin. Aside from  cosmetic problems, blood vessels and redness often exacerbate skin redness and burns. They are usually chronic and progressive, becoming more pronounced with time and ongoing sun exposure. 
The condition can be aggravated by:
Heat

Ultraviolet light

Alcohol

Spicy food

Anxiety/emotional stress

Vasodilator medications

Facial telangiectasia/ rosacea is also associated with sun damage
How can Rosacea be treated?
Lasers have traditionally been most effective for facial telangiectasia/rosacea. Pulse Dye Lasers are very effective, but can cause redness, which can last 7-14 days. The IPL can also be used for facial telangiectasia/rosacea and has a large treatment head for faster treatment. Multiple treatments may be required and the underlying rosacea must be properly managed. Antibiotics are effective for inflammatory papules and pustules. Patients should avoid factors that may aggravate their condition.
What should you expect?
IPL and lasers for telangiectasia/rosacea are less painful when used in combination with skin cooling devices and local anesthetic creams. Patients may experience slight edema and erythema after treatment. These changes usually last for several days and look like a moderate sunburn. 48 hours after treatment for telangiectasia/rosacea, patients should avoid exposure to sun exposure, excessive heat and alcohol as they may cause flushing. 
Patients are generally satisfied with the improvement after the initial telangiectasia/rosacea treatment. Up to 3 treatments may be required for best results. While it is natural for the telangiectasia/rosacea condition to recur over the years, it is important for patients to realise that this can be addressed with repeated treatments and cosmeceutical support. 
Lasers for pigmentation and redness are also known as laser skin rejuvenation. It Safely and effectively reduces the appearance of freckles, pigmentation, and post-trauma pigmentation such as acne scars and age spots. Lasers treat these conditions by targeting and fragmenting selected defects without damaging the surrounding skin tissue. 
The spots will gradually disappear over 3 to 7 days. It is perfect for those who have spent too much time in the sun.
// COMPLIMENTARY CONSULTATIONS
Beauty tailored to you.
// SAFETY & TECHNOLOGY
Services provided by experienced team.
// BOOK NOW, WITH NO BOOKING FEE*
Free consultation, free booking service.
// 5 STARS REVIEWS
Your satisfaction is guaranteed with us.
Our beauty therapists are professionally trained and qualified, and have years of experience delivering amazing results.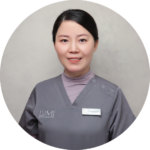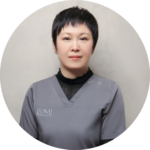 Ready to book an appointment?