Get even with pigmentation.
Get a reduction in freckles, age spots, and large patches of discolored skin with our medical grade Candela Laser Pigmentation Removal, Cosmetic Grade Peels, and Skin Needle.
Technology that's Safe & Effective
At Lumi Skin, we are experienced with using the state-of-the-art Candela PicoWay laser to treat and reduce superficial hyperpigmentation, and have achieved excellent results with patients.
How Pigmentation Removal Works
Laser Pigmentation Removal is a safe and effective way to  reduce the appearance of freckles, pigmentation and age spots. The laser only targets pigmented lesions on the skin which absorb the light without damaging the surrounding skin. The laser heats and shatters the pigment. The pigment is then drawn to the surface without damaging the surrounding tissue. 
Once they're drawn to the surface, the pigmented lesions will either fade or dry and flake off the treated area, leaving the skin with an even tone and complexion.  
The second lower layer of skin, called the dermis, is responsible for giving us our pigment called melanin, and too much stimulation of it can cause hyperpigmentation. 
Overstimulation of melanin can be caused by excessive sun exposure and/or hormonal changes and certain medications.This brown discoloration is seen on the cheeks, chin, forehead and upper lip. 
Sun exposure is the main cause of hyperpigmentation, as sunlight triggers melanin production. Melanin acts as the skin's natural sunscreen by protecting it from harmful UV rays. This is why people get tanned in the sun. 
However, excessive sun exposure can interfere with this process and lead to hyperpigmentation.  
Hormonal influences are the main cause of a type of hyperpigmentation known as melasma or chloasma. It is especially common in women because it is thought to occur when the female hormones estrogen and progesterone stimulate the overproduction of melanin when the skin is exposed to sunlight. 
Here at Lumi Skin Clinics, we offer a variety of solutions to improve and rejuvenate your skin. We target superficial pigment and dermal pigment while reversing sun damage and signs of ageing.
// COMPLIMENTARY CONSULTATIONS
Beauty tailored to you.
// SAFETY & TECHNOLOGY
Services provided by experienced team.
// BOOK NOW, WITH NO BOOKING FEE*
Free consultation, free booking service.
// 5 STARS REVIEWS
Your satisfaction is guaranteed with us.
Our beauty therapists are professionally trained and qualified, and have years of experience delivering amazing results.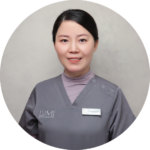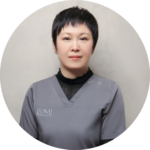 #Pigmentation Removal Treatment
Ready to book an appointment?